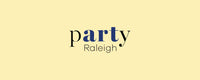 Request Form
1) Select your choice of art from the gallery for your party.
Choose from:
-Traditional canvas paintings
-Paint & pour
-Flower Arranging
2) Fill out the request form on this page with details and requested date/time.
3) We will confirm if date/time is available and then send along a payment request for host pre-paid events OR an event page will be created on our site and each of your guests can visit to pay for their seat and find details about your party.